Little Sunshine's Playhouse & Preschool – September National Teacher of the Month
We are honored to work alongside such hardworking men and women who educate and love on our students day-in and day-out! The process of choosing just one passionate teacher each month is tough, but we are lucky to have so many to choose from for recognition as our September teacher of the month. The following teachers were nominated by their program directors and assistant directors for this achievement:
Alana Lewis-Smith – Alpharetta
Bailey Krause – Springfield I
Elizabeth Coen – Springfield II
Blaine Ebeling – Springfield III
Michelle Moore – Franklin
Jaymie Padilla – Gilbert
Samantha Jones – Granite Bay
Callie Brice – Lakeway
Courtney Loney – Leawood
Victoria Orel – Littleton
Bea Smith – Overland Park
Nikki Hanson – Ozark
Briyana Caldwell – Rogers
Gabriella Pedrazine – San Antonio, Dominion
Autumn McClaran – San Antonio, Stone Oak
Marissa Ghani – Scottsdale
Kelly Darnell – Southlake
Shelby Atwell – The Woodlands
Kate Taylor – University City
Mesude Yildiz – Willowbrook
Congratulations to all of these nominees! We are very thankful for all you do for the children in your care every day.
Our 2018 September LSP National Teacher of the Month is Miss Heike Davis from our Colorado Springs, Colorado location! Miss Heike is the lead teacher in Wonderland, the infant classroom.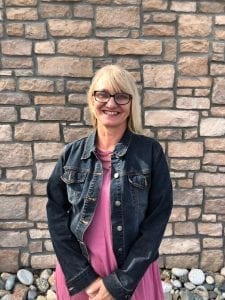 Miss Heike has been with Little Sunshine's Playhouse and Preschool for three years now. When asked what she loves most about the age group she teaches, she responded, "I like to nurture the infants and be a motherly figure to them while away from home. I love to see them reach their milestones because it's rewarding to me to see all the things they learn in my care".
Here's what Heiki's supervisor had to say about her, "She's phenomenal with the babies in her classroom. Just step in for a second and you can see how she cares and loves every single child as though they were her own. Miss Heike is constantly engaged with the infants, gets down on their level to interact with them, sings and plays with them. While doing circle time, the babies light up as she teaches them all about the curriculum of the month and the world around them! It is easy to tell that the infants adore her, and we do too!"
When asked, a parent had this to say about Miss Heike, "Thank you for always singing and snuggling with the babies! They are growing so well, feeling safe and secure while playing with curiosity because of your attentive care. We love you, Miss Heike and thank you for all you do!"
Miss Heiki says that her inspiration comes from her Assistant Director, Emma Vasquez. "I took over the infant room from her when Emma got promoted and she showed me what it was to be a good infant teacher", said Miss Heiki. She is also inspired by all of the other teachers she works with who invest in the lives of children. The encourage and motivate her to be better every day!
In Miss Heiki's free time, she enjoys spending time with her family, watching movies, and dining out to eat. Not many people know this about her, but she also really loves to crochet!
Congratulations Miss Heiki and Thank you for all you do for Little Sunshine's Playhouse and Preschool families. You are so appreciated!