Bozarth Appointed to State Appellate Board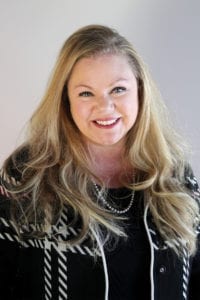 SPRINGFIELD, MO– Governor Eric Greitens recently appointed 30 influential women to serve in leadership positions on several state boards and commissions in the state of Missouri. Among them was Springfield native, Mary Bozarth, who was appointed to the Child Abuse and Neglect Review Board (CANRB) for the objective of reviewing appeals of decisions made by the Missouri State Children's Division.
"…[T]he Governor's Office has appointed 30 women to new leadership roles, where they will join a majority-female cabinet in making a difference on important issues ranging from child abuse and foster care to homeland security and workforce development. We look forward to the contributions that each of these women will make to the State of Missouri," said First Lady Sheena Greitens said in an earlier press release.
Bozarth's appointment to the CANRB will help give a voice to children and families in Springfield whose cases need to be heard and ensure their due process rights are respected.
"This is the first CANRB board ever to be in Springfield, Mo.," Bozarth said. "Previously, when an appeal needed to be heard, families and the Children's Division needed to travel to Jefferson City, Kansas City, or St. Louis. The cases I hear concern local children who the Children's Division has determined by a preponderance of evidence have been victims of abuse and/or neglect."
For 15 years Bozarth has worked with children who were victims of abuse or neglect in both professional and volunteer capacities. While attending the University of Miami School of Law, she was appointed as a fellow for the Children and Youth Law Clinic where she represented foster children in abuse and neglect proceedings. Bozarth also created a fellowship with Equal Justice Works where she partnered Women in Distress in Fort Lauderdale, Fla., with Legal Aid of Broward County to provide holistic advocacy to women and children who were victims of abuse.
"We want to take advantage of every opportunity to be advocates for children and families both locally and nationally," said Rochette Dahler, founder and owner of Little Sunshine's Enterprises. "Little Sunshine's Playhouse takes child abuse and neglect issues very seriously, and we are proud to have Mary as a representative on the CANRB."
Bozarth is the In-House General Counsel for Little Sunshine's Playhouse and Preschool, headquartered in Springfield, and she is also a Per Course Professor in the Criminology Department at Missouri State University. As a volunteer, Bozarth has worked with Big Brothers Big Sisters, Rare Breed, Junior League of Springfield, and Diaper Bank of the Ozarks to prevent child abuse and neglect or to provide resources and relief to those who have already suffered.