Bozarth Selected Among Springfield 40 Under 40 Honorees
Springfield Business Journal Selects Springfield 40 Under 40 Honorees Influential in Business and Community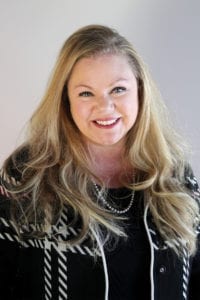 SPRINGFIELD, MO—The Springfield Business Journal annually features 40 influential leaders under the age of 40 in the Springfield, Mo., area. Mary Bozarth, In-House General Counsel for Little Sunshine's Playhouse and Preschool®, has been selected among Springfield 40 Under 40 honorees. Award recipients are selected based on their contributions to local business as well as community involvement. They represent, in part, the future of business in southwest Missouri and exemplify the best and brightest of up-and-coming professionals.
"I am humbled and honored to receive the designation of one of Springfield, Missouri's '40 under 40'," Bozarth said. "I hope this honor brings positive attention to my employer, Little Sunshine's Playhouse, as well as the community organizations in which I participate, as well as inspires others to achieve their dreams professionally while giving back to our community."
Bozarth and the other recipients will be recognized at an awards reception on March 22, 2018, at the Oasis Convention Center in Springfield. In conjunction with Children's Miracle Network, the "40 Under 40" event will raise funds and awareness for local children in need.
In addition to representing Little Sunshine's Playhouse and Preschool® as its In-House General Counsel, Bozarth also serves as a Per Course Professor in the Criminology Department at Missouri State University. Most recently, she was appointed by Gov. Greitens to the Child Abuse and Neglect Review Board (CANRB), a state-wide appellate board that reviews appeals of determinations made by the Missouri Children's Division concerning child abuse and neglect. As a volunteer in the Springfield community, Bozarth serves in a leadership role with Junior League of Springfield, on the Associate Board for Springfield Little Theater, on the Board of Directors for Diaper Bank of the Ozarks, as well as the Board of Directors for the Girl Scouts of the Missouri Heartland. Bozarth also volunteers with Big Brothers Big Sisters, and her church, Campbell United Methodist, and is an active member of the Kappa Kappa Gamma Alumnae Club of Southwest Missouri.
# # #
If you would like more information, please contact marketing at 417-887-4242 or by email.