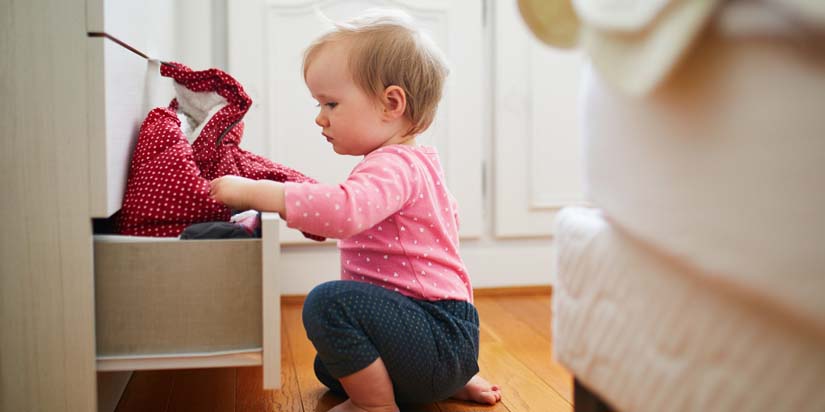 Keep Them Safe: Child Safety & Product Recall Information
Keeping kids safe is one of the most stressful parts of being a parent. The last thing mom and dad need to worry about is whether or not the simple, everyday objects around the house pose a hazard to their kiddos. Here are a few resources you can use that will help you know the best ways to keep your kids safe and which recently recalled consumer products may affect your life. 
Children's Safety Precautions
The goal of this article isn't to burden your to-do list with another 15 items. We know your life probably looks like this …
A lot of the information in this post comes from the U.S. Consumer Product Safety Commission, whose entire purpose is to inform and protect the public from being injured by consumer products. They also have guidelines on how to keep infants and toddlers safe as they interact with everyday things that parents may not think of as posing a risk to their children. 
Here's an abbreviated list of precautions. (For all the details, visit USCPSC website.)

Use safety latches and locks, especially for cabinets and drawers in kitchens and bathrooms.

Use safety gates to block off stairs and rooms you don't want kids entering. 

For similar reasons, use door knob covers and door locks.

Set your water heater temperature to 120 degrees to help prevent burns from hot water. (Consider using an anti-scald device.)

Use smoke alarms on every level of your home, inside each bedroom, and outside sleeping areas to alert you to fires.

Check window locks often, and use window guards and safety netting to help prevent falls from windows, balconies, decks, and landings. 

Use corner and edge bumpers on sharp edges of furniture and fireplaces. 

Use outlet covers and outlet plates to help prevent electrocution. 

Use a carbon monoxide (CO) alarm to help prevent CO poisoning.

Use cordless window coverings to help prevent strangulation.

If you have window blinds from 2000 or earlier and can't afford cordless window coverings, you can call the Window Covering Safety Council at (800) 506-4636 or visit

WindowCoverings.org

for a free repair kit. 

Use anchors to avoid furniture and appliance tip-overs. The most common "tippers" include television stands, shelves, bookcases, dressers, desks, chests and ranges.

Use layers of protection with pools and spas so if a child slips through one barrier (for instance, a locked door) they are stopped by another (for example, a fence or an alarm).

 
Product Recalls
Not every product you could buy at a retail store is safe. Manufacturing defects or a lack of proper safety testing can result in some products being recalled. 
Here are some resources for you to use as a parent to see if the items in your house are safe for you and your family. 
The

U.S. Consumer Product Safety Commission

is, again, a great resource. They sort their product recalls by date, but you can search by category and hazard, too. 

USA Today

republishes consumer recall information to their website for their readers. If you're a subscriber or use USA Today frequently for news, they make it easy for you to keep on top of the latest safety information. 

Safe Kids Worldwide

works with more than 400 coalitions in the U.S. and partners in more than 30 countries to "reduce traffic injuries, drownings, falls, burns, poisonings and more." Their monthly recall report provides a tidy summary of any products parents should be aware of.
Be Aware, Not Afraid
Most of the consumer products you interact with on a daily basis don't pose any risk to you or your family. In the rare instances where something is hazardous, these resources can help you take the steps you need to keep your family safe. Again, you have enough to worry about as it is. Thankfully, there are organizations and institutions out there that are committed to keeping your little one out of harm's way.