2017 National Teacher of the Year
Wow! What a year 2017 was for Little Sunshine's Playhouse & Preschool™! It was a busy, successful and truly fulfilling year. Every educator and management team member contributed something special and lasting to our team, and we are happy to have so many candidates for National Teacher of the Year.
Our successes lay at the feet of our educators, and we are lucky to have the BEST team teaching and learning with our students every day.
Throughout the year, we had more than 100 educators nominated as Teacher of the Month for their respective schools, and we concluded 2017 with 12 spectacular individuals that we recognized as Company-Wide Teacher of the Month. From those honorees, we chose three who exceeded the standard to be nominated for Company-Wide Teacher of the Year. They are caring, driven and smart, but most of all, they adore their students. Each of the nominees went above and beyond in their classrooms and schools. They are valuable assets to our team, and we are extremely lucky to have them as part of the LSP family!
Nominees for Company-Wide Teacher of the Year:
Melissa Smith: Rogers, Arkansas
Jessie Jandernoa: University City, Missouri
Janie Sheehan: Lakeway, Texas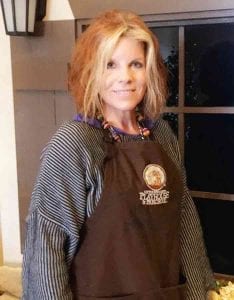 We are pleased to announce the 2017 Little Sunshine's Playhouse National Teacher of the Year is Janie Sheehan from our Lakeway, Texas, location!
Janie leaves an everlasting impression on her students and her students' families. She embodies the Little Sunshine's culture and philosophy and assists her students in reaching their fullest potential. Janie has an exceptional understanding of Reggio Emilia and does an extraordinary job of implementing the curriculum and Reggio Emilia-based activities into her classroom. Janie's classroom parents are so happy to have Janie's charisma, enthusiasm, and attitude toward teaching instilled in their children every day. Her excellent communication with parents let them rest assured their children are in a safe, nurturing environment and will be well-equipped for their educational journeys.
Congratulations, Janie! Thank you for all you do in the lives of your students and families. It is evident how much you are truly cherished. We are very grateful your path led you to Little Sunshine's Playhouse!
What Families Say About Janie
"[Mrs. Janie] has the ability to keep the kids in line while showing love and compassion. Not only do the kids and parents adore her, but we all have incredible respect for her as well." – Sarah Bernfeld
"Mrs. Janie is a blessing to all her students… not only does she focus on their educational development, but also their emotional development which she understands is equally important." – Nicole English
"[Mrs. Janie] has been such a blessing to our family because she made our transition to a new school so seamless for our daughter. Her heart truly goes to her classroom and every single child in there!" – Gayle Henry Nastiuk
"Our daughter absolutely loves [Mrs. Janie], and as parents we know she is learning valuable educational and life lessons each day from her. Of course, we love LSP in its entirety, but the year has been extra special with having a teacher that gives so much of herself day in and day out. We are very fortunate and blessed to have Mrs. Janie at LSP Lakeway, and our child is growing to be a well-rounded young lady with the hard work and love that she shows each day to the kids in the Pre-K class." – Melissa Gamble